So you've battled all year and managed to still have enough bankroll leftover to play NFL DFS in the playoffs. Good for you!
This week's slate and next week's slate are made up of four games spread out game by game over two days. What makes this slate completely different, is that all the games are played out one at a time and there are lots of opportunities to alter lineups based on how your DFS team has done in games that have already taken place. We have to use that to our advantage, and today I want to tell you about a few things to think about when making lineups on shorter slates.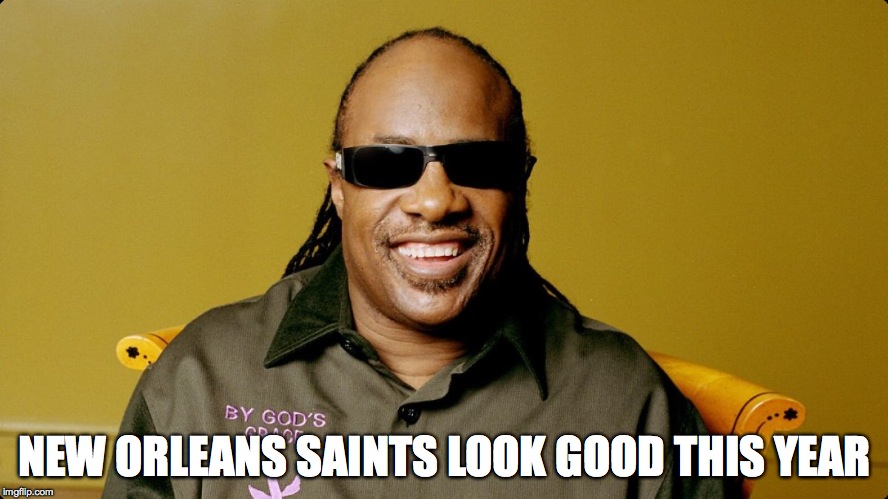 There will be higher ownership on the Saturday games. No different than higher ownership in the Thursday game on the weekly Thursday slate. Let's go ahead and assume the following:

Gurley will be higher owned than Kamara
Hunt will be higher owned than Fournette / Ingram / McCaffrey
Goff will be higher owned than Drew Brees
Julio Jones higher owned than Michael Thomas
Kelce / Walker account for most of the tight end ownership

Analysis…Saints will be lower owned and have the highest implied team total on the slate, get some shares along with Fournette / McCaffrey / Funchess / Clay / Olsen at lower ownership than their Saturday counterparts.

More on ownership: Save a complete game stack for the Panthers / Saints game. It takes a lot of self-control to not play any players in the first three playoff games. As I write this, I am not sure I can do it either, but this strategy will ultimately be VERY contrarian and thus VERY beneficial in tournament play.

Analysis…here is my game stack…Newton / McCaffrey / Stewart / Thomas / Benjamin / Ginn / Olsen / Kamara / Chiefs

It's more important than during a normal week to avoid mass entry contests. 150 lineups can cover ALMOST ALL of the possible winning combinations on a four game slate. Your single bullet has less of a chance in the playoffs than a normal week.

Analysis…Only play single entry or three entry max contests

The other side of that is if you wanted to experiment with entering 150 lineups the playoffs is a much safer time to do that. As stated above, you can cover ALMOST ALL of the possible winning combinations on a four game slate.

Analysis…Set 150 lineups, kiss your children, pour a cocktail, and get excited because you're going to have a hell of a 4 game slate.

Double your entries to setup pivot opportunities on Sunday. For example, if you are going to make two teams then enter them twice so you can pivot on Sunday to different players as needed. The last thing you want is to be in a really good sweat and then make a bad decision on Kamara / Ingram or Clay / Olsen.  With double the teams entered you can split the entries between players.  One Kamara / One Ingram…

Analysis…Make 4 teams this weekend and enter them in each contest twice knowing you will pivot on Sunday after having time to analyze how Saturday turned out for you and the field.

Pick players that are playing against your defense. It's the playoffs so no defense is nearly as safe as during the regular season and most other DFS players will not play offensive players against their chosen defense. With only 4 games you have to look at opportunities like this to differentiate your lineup.

Analysis…Tyrod Taylor is grossly underpriced this week and opens up much needed salary to roster Gurley, Hunt and the other higher priced players. We also have the benefit that he's playing the chalk defense in the Jaguars to lower ownership. I can't be more excited about playing both of them as I can easily see Tyrod running his way to 15 DK points while the Jaguars get a pick six and are the highest scoring defense of the weekend as well. Play them both with confidence and be contrarian!

 There is some value out there.

Analysis…Tyrod Taylor, Albert Wilson, Kelvin Benjamin, Eric Decker
Good luck out there this weekend!
The DailyPlayAction's own Oaktown can be found on DraftKings as OAKTOWNDAILYCRUSHER, PATMILLERMORTGAGE on Instagram, pTHRILLS on Twitter, PMPOAKTOWN on Snapchat, and operates the PMP DAILY FANTASY KINGS group on Facebook. Stay tuned for more strategy from Oaktown through all four seasons!